New Patients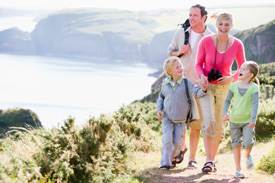 Welcome to Harris Chiropractic! Our receptive and professional practice is the ideal place to begin your journey to optimal health and wellness. You'll find that we aren't like a typical medical practice.
What to Expect
When you come in for your visit, we will greet you and get some information about your health and your condition. Here's what you can then expect:
Dr. Harris will review your issues and concerns and establish where you want to see an improvement in your life. He will ask you what your health goals are. When we establish goals in our office, we have a near 100% success rate of hitting those goals for each patient!
A thorough examination to ensure that we determine the root of your pain or condition.
Digital X-rays to confirm a diagnosis.
Do I Have to Go Forever?
Many people believe that, once you start going to the chiropractor, you have to go for the rest of your life. Dr. Harris will first set up a treatment plan to help you improve your condition as part of reaching your goals. Though the choice to continue supportive or maintenance care is always yours, we find that many patients choose to continue care after seeing how much improvement they have in their life and their health.
Keeping You Informed About Health
Because we want you and every member of your family to experience peak levels of health, we are committed to patient education. From Facebook blogs covering a variety of health-related topics to information about a condition of the week, we want you to be highly informed about your health. You'll also be enlightened about how the body functions and what the nerves do. Our ultimate goal is helping you to live life to the fullest.
Expect an exceptional experience at our friendly and caring practice. Contact our Hanover Park practice today to book a same-day appointment. Be sure to ask about our New Patient Special. We accept insurance.
---
New Patients | Harris Chiropractic | (630) 483-7246